Sustainability Solutions for Medium Companies
Become the preferred supplier and your customers' favourite company nurturing your employees' sustainability knowledge and understanding.
Why sustainability is important in SME's
With EU's Taxonomy Regulation, today SMEs are increasingly being faced with pressure to measure and manage their impact on the environment. Size-related resource constrains, appropriate skill limitations and expertise deficit are some of the main challenges that medium businesses have to face when it comes to adopting sustainable practices.

We have specific, customized solutions to increase your workforce's knowledge and capabilities and help them respond to the EU sustainability standards
Report
The benefits
Be viewed as a lower risk supplier and – in turn – help larger companies to lower their impact.

Become more transparent and gain your key stakeholder's trust and loyalty

Differentiate and attract new customers
Learning
The benefits
Build the competencies needed to understand, interpret and correctly meet the taxonomy criteria.
Increase your agility, deliver fast on the market demands and implement changes more rapidly.
Retain key employees and attract new talents
Report
The benefits
Create a common language on sustainability topics and align your communication to stakeholders.
Help managers and staff to align on the company goals and work together on sustainable actions.
Improve your staff motivation and morale and empower your workforce to have a real influence over decisions
Consumers increasingly demand more sustainable products and brands
Big firms require proof that suppliers are compliant with environmental standards.
Help

your business become sustainable, competitive and resilient with our customized 360 approach to sustainability.

Place

your employees at the heart of your sustainibility strategy, by engaging them with our customized solutions. Make them undertand what their contribution is and empower them to take action.

Promote

the evidence of your sustainability journey, highlighting the areas where your organisation is creating a positive impact. Build a sustainability reputation and increase the level of trust of your stakeholders.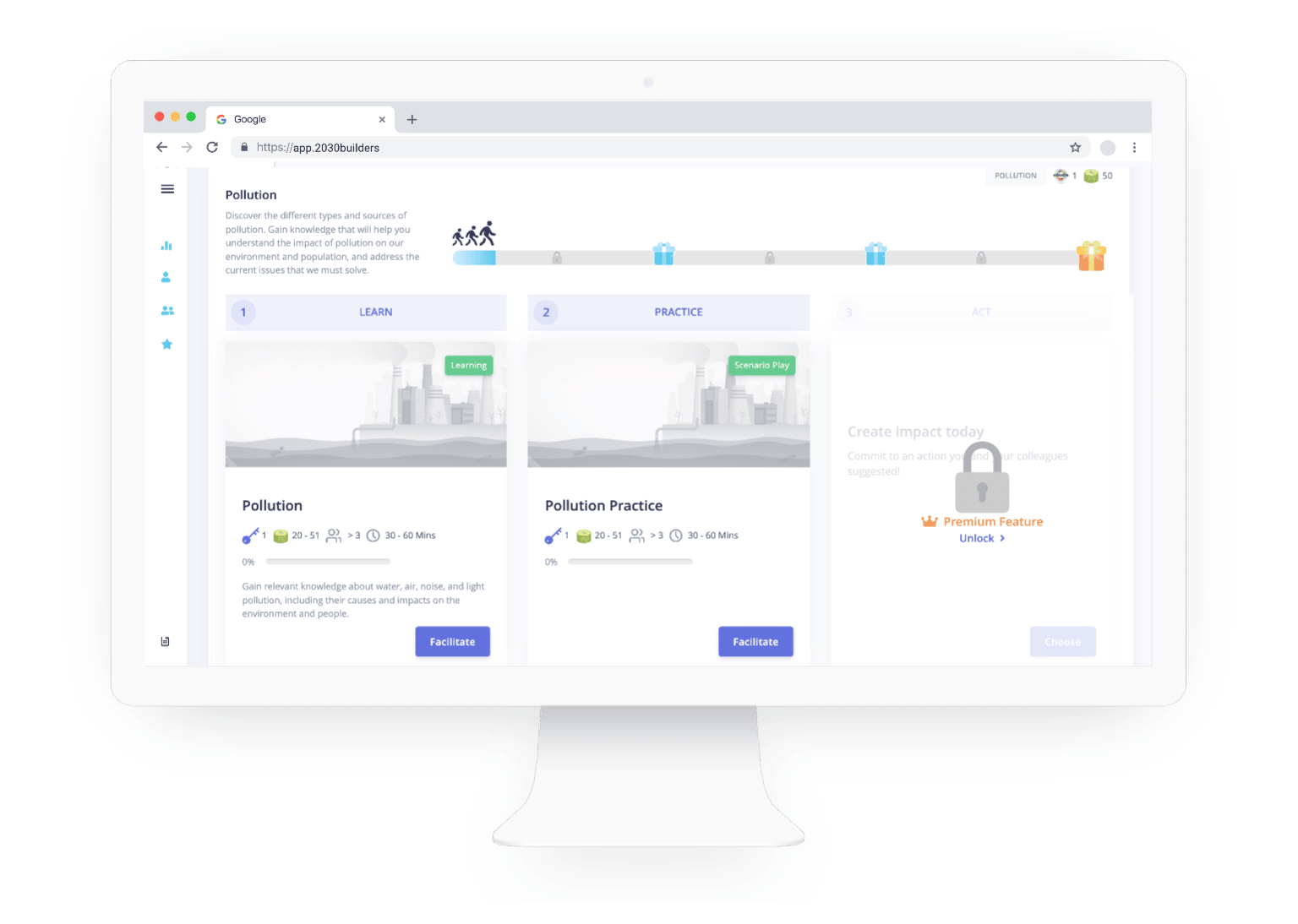 Lift up your organization to the stakeholder's requirements and

become the preferred supplier or brand

of choice for your customers
Book a demo and you will:
Discover the platform
Find the best fit for your organisation
Learn how others implemented sustainability culture
Explore your customisation options
Get answers to all of your questions with a Q&A
"2030 Builders is the right partner to work with for accelerating our sustainability mission. They were flexible to customize the solution to our needs and very fast in execution, in 3 weeks from contact we were ready to train our teams."
Inger Bygum
Global Sourcing & Sustainability Manager, Alfa Laval
"2030 Builders supported us in creating a bespoke game that spoke to our sustainability strategy. Participants really enjoyed sharing ideas and an opportunity to come together and discuss. The report has been very useful and will play a key role in shaping our sustainability education approach."
Tovah Basierak
Seasalt
"It was especially nice that we ended up with a few sustainable projects that we can work on in our daily work. We had a lot of fun playing it as a game."
Andreas Klinke Johannsen
Velux
"Our employees enjoyed the experience and we were happy to have used a different and more engaging way to convey our message while educating them"
Laura Colantuono
KraftHeinz
"Using this platform will give you one concrete and feasible goal on how to move on with a sustainability culture in your company. This is the first time I have seen such smooth help for companies."
Jesper Toft
CfL
"Platform provides knowledge about the Sustainable Development Goals and I can leave the table with an action plan."
Heidi Bøtcher Sørensen
Copenhagen Zoo
"It represented a wonderful team exercise, and my favourite part of it was sharing, together with the colleagues, our personal contributions to the respective sustainability topic."
Ana Gheorghiu
Bayer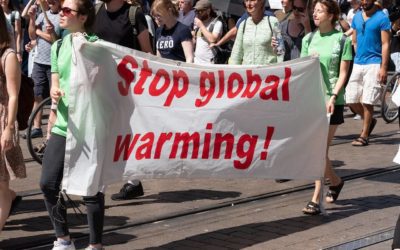 The People's Climate March in Copenhagen raises awareness of climate change and related social...