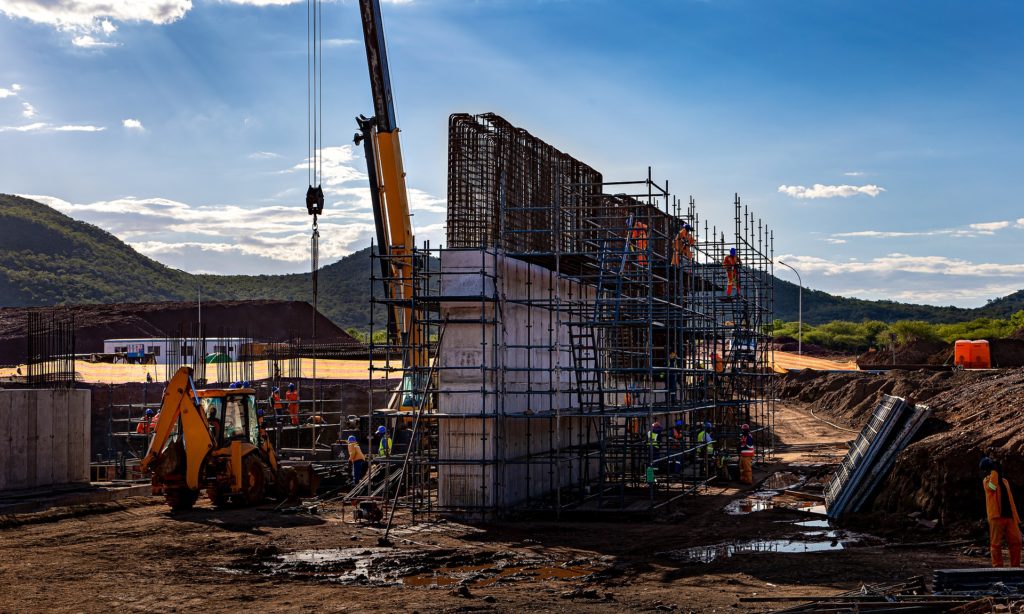 What is the purpose of SDG 9?
The purpose of SDG 9 is to build resilient infrastructure, promote inclusive and sustainable industrialisation and foster industry innovation. It refers to both domestic and transborder infrastructure which should be reliable, sustainable and resilient. Moreover, the aim is to support economic development and human well-being, with a focus on affordable and equitable access for all.
SDG 9 promotes inclusive and sustainable industrialisation, especially in less developed countries. Therefore, it encourages to increase the access of small-scale enterprises to financial services, including affordable credit, and their integration into value chains and markets. Additionally, the purpose of the goal is to support domestic technology development, research and innovation in developing countries. What is more, it is crucial for developing countries to have access to information and communication. Therefore, universal and affordable access to the Internet is a priority in the least developed countries.
Reasons to work with SDG 9:
Without infrastructure and industry innovation, there are few grounds for a society to develop and thrive. The same is true for the growth of new industries, information, and communication technologies.
In fact, for many nations, lacking infrastructure is a severe hindrance to growth standing in the way of obtaining other SDGs. Even today, some low-income African countries experience lacking infrastructure as a cause of business productivity losses. Nonetheless, financial support is crucial for small-scale industries to be able to develop. However, only 35 per cent of these industries have access to credit in developing countries.
How is 2030 Builders addressing SDG 9?
By promoting sustainable industries, and investing in scientific research and innovation, nations can develop this key component of sustainable development.
More than 4 billion people have no access to the Internet, therefore lack information and communication. By providing universal and affordable access to the internet, knowledge and information can help drive a sustainable change.
How are companies working with it:
Bechtel – Low impact highways
In partnership with a Turkish company, Bectel was selected to construct a highway in Kosovo. During construction, this consortium incorporated reducing, reusing, and recycling waste into the project. The project included reducing fuel consumption during earthworks excavation, recycling waste oil to provide heating fuel for the local business community, and increasing awareness of various recycling options related to road industries (e.g. tires and batteries).
Vallourec – Emission-lowering steel solutions
Vallourec developed a wide range of steel tubular solutions designed for power generation. These solutions contribute to the increased energy efficiency of power plants and reduced CO2 emissions. Modern power plants achieve higher efficiency through higher process temperatures and pressures, which has resulted in continuously increasing demands on the materials used for tube and pipe production. Vallourec is a leader in tubular solutions for power plants and has developed solutions for supercritical and ultra-supercritical power plants. These are the plants that generate the lowest CO2 emissions compared to the average emissions of thermal power plants around the world.
(Source: SDG industry matrix – Energy, Natural resources & Chemicals)