Make a positive impact on society
Doing business with a positive social and environmental impact is the new norm of doing business. 2030 Builder's software will enable you to build a social license to operate, improving your brand image. Companies that succeed in finding the best sustainability strategy and take advantage of their green initiative manage to stay relevant and gain competitive advantage. 2030 Builders' software helps your company navigate through the sustainability jungle and find your optimal contribution for achieving Agenda 2030. Together we can build a better future, do business ethically and make an impact!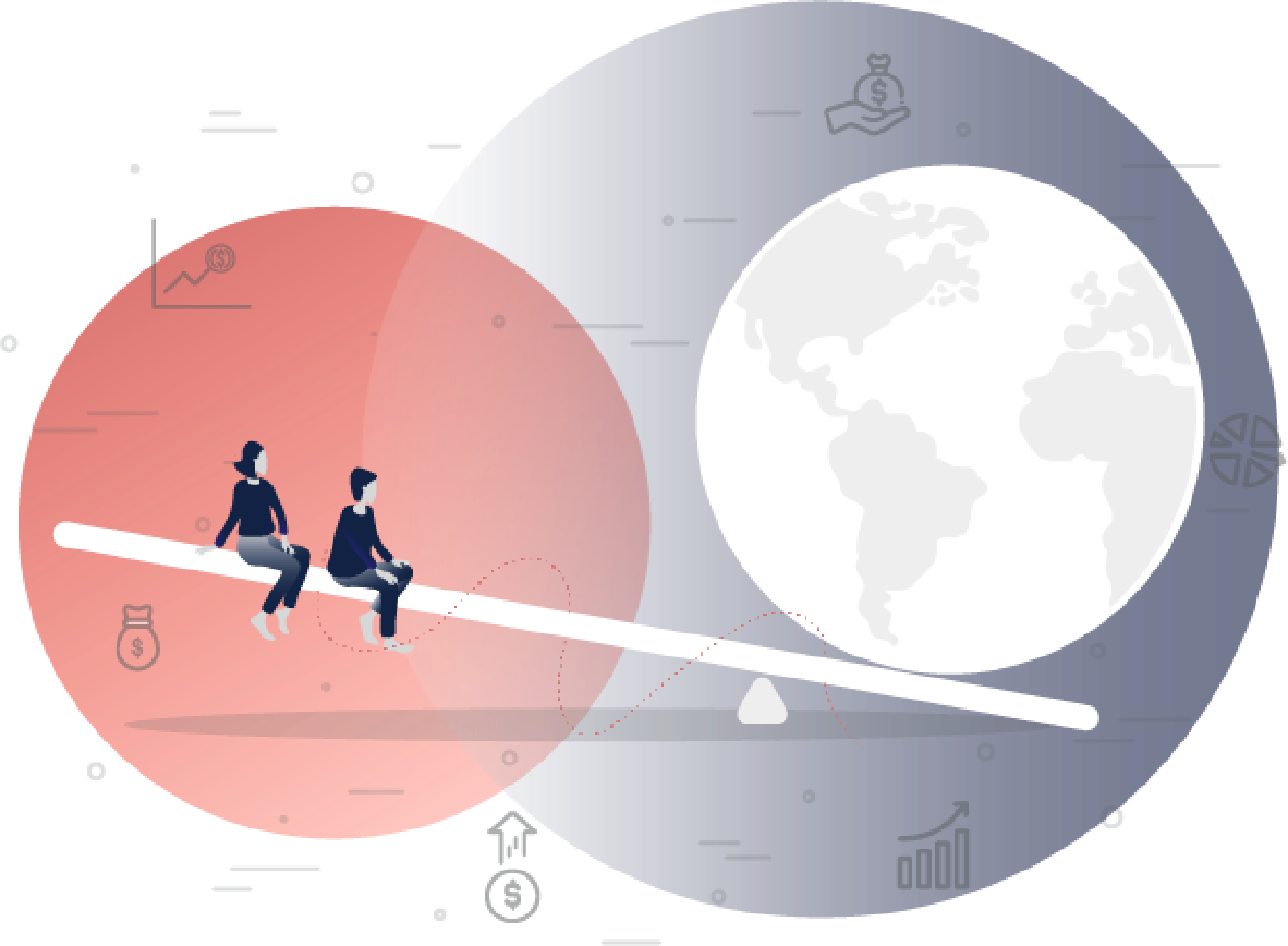 Reduce your negative environmental impact
It is crucial for a company to find new ways of operating and being transparent on the goals and actions taken to reduce the environmental impact. Each company department has their own sustainability KPIs to reduce water consumption, lower the CO2 emissions, use more clean energy and size down the waste. Our software allows departments to identify the best way to reduce their negative impact and thus contribute to the company's overall goal.