Integrate sustainability in your innovation process
Gain competitive advantage and discover new market opportunities through innovation. Companies need to innovate in order to align their strategy with the new market demands for sustainable products and services. We believe that technology will enable progress and generate growth. By exploring innovative ways to overcome obstacles and limitations, you will identify and build new business opportunities.

2030 Builders' software will help you draw the path towards impact so that every person in your company contributes to the purpose and direction of the sustainable innovation. This will allow your company to be on top of trends, stay relevant in the future and create a brand legacy with an impact.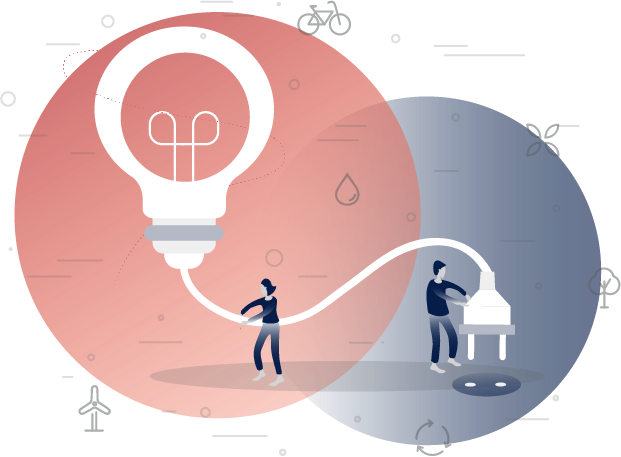 Gamification makes easier onboarding into digitization
Knowing how to use the SDGs (Global Goals) in businesses can be challenging for many managers. There are several processes and considerations to take into account, which ends up being time consuming. Using a digital tool shortens the time of both the experimentation and implementation while also making your team more agile. A digital tool will shorten the process from ideation to validation, meaning that implementation of new innovations is only a few short steps away. Our gamified process will provide interactive learning for the teams, and they will boost their creativity, engagement and collaboration while learning about the importance of the SDGs. The gamification and interactive learning will lead to customized solutions and new business opportunities.