The Copenhagen-born idea is helping to clean the ocean from plastic
We had the opportunity to meet the five founders of Ocean Run. Weronika, Katarina, Mette, Elisa, and Zala came to our office to talk about how the idea emerged, who they are, and what the NGO is up to in the upcoming months.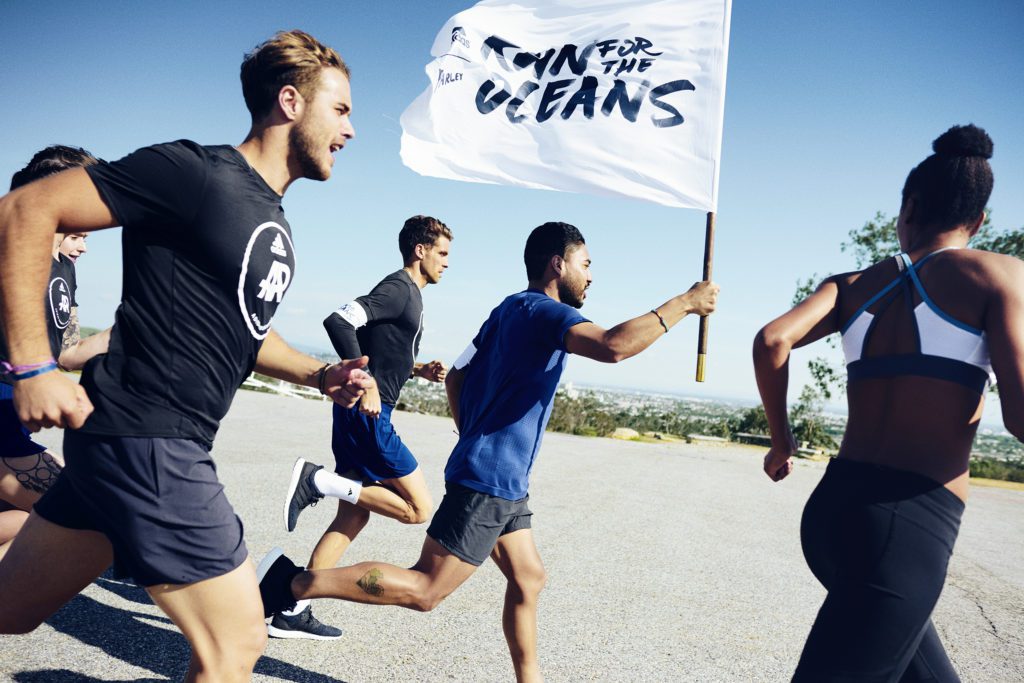 How it began
"It all started in 2018 as part of an Event Management Class at CPH Business Academy", says Katarina. The girls found each other due to their passion for sustainability, the environment, and their will to work for charity. They had five weeks to come up with an idea, as well as develop and execute the concept. "The initial idea was to run and pick up trash", explained Weronika. But when arriving at Amager Strandpark (Copenhagen), they realised that there was in fact no trash. So they redefined the concept and created Ocean Run.
A simple, yet impactful concept
Ocean Run is a charity run around Amager Strandpark, where the participants run and raise money per kilometre. There are companies that sponsor the event and thus donate the money to Plastic Change. Plastic Change is an NGO that raises awareness about consumption and undertakes different activities to preserve and clean the ocean.
People care about the environment, and exercising is an important part of Danish culture. Thus, by combining a sports event with a good cause, the founders found a niche in the market.
A truly diverse team
When asking about their backgrounds, Mette is the first to say that she is the only Dane in the team who can do the translations. The team has a truly diverse DNA, with Singaporean, Swedish, Polish, Danish, and Slovenian backgrounds. Besides the variety of cultures and languages, the girls have a variety of skills ranging from navigation and cartography to marketing, bartending, and social sciences. And what brings them together is their interest in protecting the environment. By taking personality tests, they found out that they have very different character traits, and they pride themselves on that. "We have a really good group dynamic and a fantastic team, and this is really important", they say.
Taking action in regard to SDG 12, SDG 13, and SDG 14
Although they do not specifically address the SDGs in their concept, their event supports both SDG 14 (Life below water), SDG 13 (Climate Action), and SDG 12 (Responsible Consumption). When selecting their sponsors, they make sure that the company's values align with theirs. "We would not want to work with Coca-Cola, which is the largest producer of plastic", says Katarina.
This year they bring the concept to the next level: there will not be any paper or plastic coffee mugs on-site. In fact, coffee will only be served to people who bring their own cups. It is a clear message they send to their target group: people need to feel the consequences resulting from their behaviour. "It feels like it is not very common to bring your own cup in Denmark", says Katarina. In fact, in Sweden, many cafés have discounts for people coming with their own coffee mugs.
The recipe for success
"How to 'kill your darlings' is one of the most crucial things to learn when developing an idea or creating a business", says Zala. Being five creative founders, it is incredibly important to be able to be critical, eliminate ideas, and stick to a concept that is simple and actually doable in the given time span and budget. And this is usually the hardest part. "You have to put smart objectives on it", adds Zala. The girls tell me that their school has equipped them with practical tools and the know-how of how to develop an idea and execute it. And being a good and functioning team is part of the recipe for success.
NGO meets incubator
Having a place to call their office and getting guidance and advice from external experts is something the Ocean Run's team is looking forward to. Encouraged and recommended by their professors, they applied for a spot at an incubator belonging to CPH Business Academy. They were rejected on their first try because they failed to present a business case because their idea is not supposed to generate profit.
Based on that feedback, they turned their concept into a business model on paper and got accepted. Despite the fact that they will be part of an incubator, they are remaining a non-profit organisation. How they manage is a legitimate question. They have part-time jobs that allow them to volunteer. Because unlike their future colleagues at the incubator, they do not aim at paying salaries to themselves.
If you want to take part in Ocean Run on the 4th of May, register here. The sign-up deadline is tomorrow, the 24th of April.