Engage and upskill your employees in sustainability
Your employees are your engine on the journey to sustainability. By going through our modules, they get engaged and gain the skills to set this change in motion.
Operationalise sustainability in your organisation
We make sustainability the organisation's focus, so that every employee can take action and  help reach the KPIs. We adapt to your sustainability status and provide you with tailored solutions.
Enhance your collaboration and co-creation culture
Teamwork is key for reaching your objectives. Our solution encourages discussion, collaboration, and action,  embarking all your employees on the journey.
Why us
We created a digital solution with employees and managers in mind to drive sustainability culture in organisations for knowledge-building, problem-solving and winning strategies
2030 Builders experience is:
Employee-centric
Employees control the speed of the process and continuously drive collaboration with their colleagues in a safe set-up that maximizes the value of the experience.
Interactive
This engaging experience is participant driven through collaboration and gamification for empathetic problem solving and team bonding.
Relatable and Actionable
Sustainability concepts are broken down into easy-to-grasp parts, applicable exercises and personal commitments. Employees connect their personal values with their organisation's ambitions to buy-in, learn about and co-create sustainability culture.
Measurable
Employees can adopt new KPIs in order to contribute to companies' sustainability reporting. Our experience activates an environment for change-making and progress while delivering high employee insights.
Customised
The use of industry-specific content highlights complex dilemmas and trade-offs existing within sustainability discourse. We simplify the understanding and improve decision-making for departmental challenges.
Remote or physical-based
We fill in the action gap. Our experience can be rolled-out in both a remote and physical setting in accordance with today's challenges. 
Customer-friendly
We are here to help you throughout the entire process.
Your success is our impact.
Book a free 30 minutes demo !
In our 30 min demo, you will:
Discover our modules
Find the best fit for your organisation
Learn how others implemented sustainability

Explore your customisation options

Get answers to all of your questions with a Q&A
Sustainability is here to stay. Here is why
Sustainability is the new connector between your organisation and its stakeholders. Operationalise sustainability and you will not only have a competitive advantage, but also a positive impact on the world.
Customers
Customers are increasingly choosing sustainable products and services. With our solution, you can identify how to cater to their needs and validate your journey towards sustainability.
Shareholders
Shareholders condition their investments on sustainability requirements. More than half of global asset owners are implementing ESG (Environmental, Social and Governance) factors into their investment strategy. 
Legislation
Denmark and the European Union are focusing on climate action and reinforcing environmental regulations that affect organisations. We help you adapt to these new rules and deliver on taxonomy requirements.
Employees
Employees prefer to work for organisations that have a positive impact. Attract and retain talent for being a purpose-driven organisation. Invest in your human capital today by upskilling them in sustainability.
"Using this tool will give you one concrete and feasible goal on how to move on with the SDGs in your company. This is the first time I have seen such smooth help for companies to take that first important step and get past the bewilderment and confusion. It is useful in engaging middle management, project teams and specialists in moving forward and can be used under your current strategy with your current team."
"It was especially nice that we ended up with a few sustainable projects that we can work on in our daily work. This is a really good way to get companies to work and think about the SDG's in a new way and we had a lot of fun playing it as a game. We especially enjoyed the role play part because the different roles made us validate and think about our chosen project in different ways than we normally would have done."
"The Impact Plan provides knowledge about the Sustainable Development Goals and I can leave the table with an action plan. The game can help indicate whether there is a large gap between the managements' strategy for implementing the SDGs and the employees view on the issue."
Through our stories, you will discover our latest articles and get familiar with our field of expertise.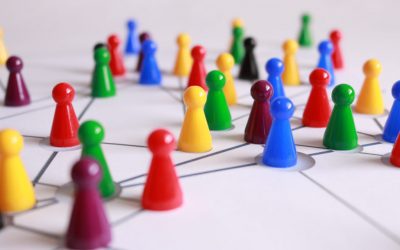 There is no doubt that with the current Covid-19 pandemic, businesses take a major...