Our Solution
We deliver a digital tool for companies to integrate sustainability into their business strategy. Our products provide solutions from sustainability onboarding and aligning with your employees to creating sustainable business models.
2030 Builders delivers an accessible and customizable solution, that allows your company to be more flexible in addressing departmental challenges. Your employees will be able to focus on one SDG at a time by creating solutions feasible for their departments or for the entire company.

The platform can be accessed from anywhere, which makes it ideal for aligning and strategizing with remote teams. Every module is a set of engaging processes that encourage creative and collaborative problem-solving. It is not compulsory to complete the journey in a set amount of time; in fact, you can decide to pause it and return to it whenever you and your team are ready.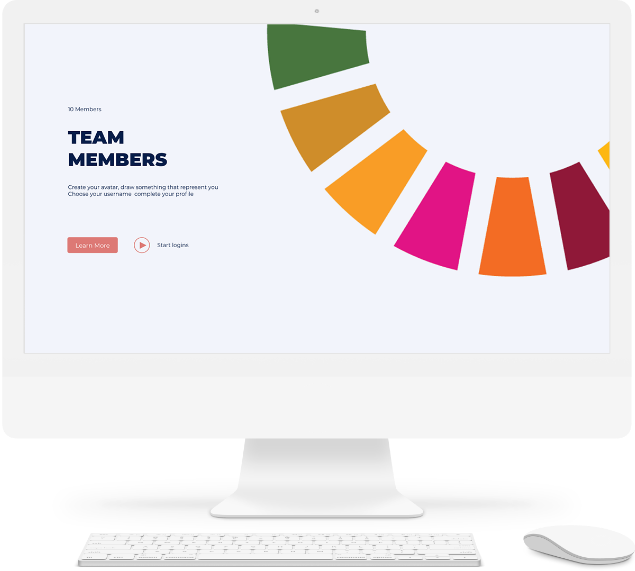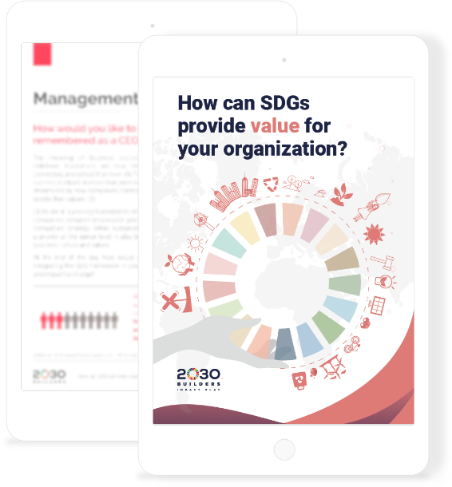 Download our free E-book!
Download our eBook and find out how Sustainable Development Goals can help you grow your business! If you want to know more about how to integrate the SDGs in your company's strategy click the button below.
How can SDGs help your company grow
21 value points on working with SDGs
A list of questions you should address in your SDGs focus
Overview of the many benefits your company can gain when working with Global Goals
Keywords pointing the direction you should take when deciding on your SDG strategy
Examples of good practices
… and much more!