Culture & Workforce Transformation
It takes an entire organisation's effort to become sustainable. From strategy to culture, embed sustainability into your company's DNA. Empower your employees to lead the journey towards green transition.
Mindset & Conviction
Transformation has to be connected with personal and professional beliefs and resonate with the emotional and rational state of mind of the employee.
Action & Reaction
Reinforcing the rewards mechanism for the positive change ensures associations and consequences anchors around the desired behaviour.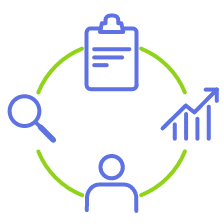 Peer Benchmark
Encourage your employees to adopt, lead & reward sustainable behaviours in a safe environment and practise systemic thinking in their decision-making.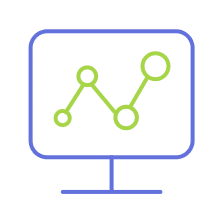 Holistic Data
Deep dive into your organisation insights to better analyse and explore the causality between data and employees behaviours, so you can better forecast the outcome.
How sustainability inspires the culture
Shared Responsibility  Purpose – Strategy- Culture
Goals and priorities should be aligned with your existing business target and ensure that sustainability is understood as a strategic issue. Walk the talk with all levers of the organisation from CEO to employee
Listen, Measure and Validate
Active reflection practices for both emotional and rational employees and making them accountable for their actions. Measure, track and report by comparing data through departments to advance the progress
Our Human Magic
Build your employees' self-esteem and confidence. Focus on meaning, autonomy , mastery and a growth mindset. In order to boost their satisfaction in the workplace and improve their performance.
Build a champion  culture
Empower your workforce to become advocates, let them spread the good word and reinforce your sustainability reputation towards all the stakeholders
Using this platform will give you one concrete and feasible goal on how to move on with a sustainability culture in your company. This is the first time I have seen such smooth help for companies.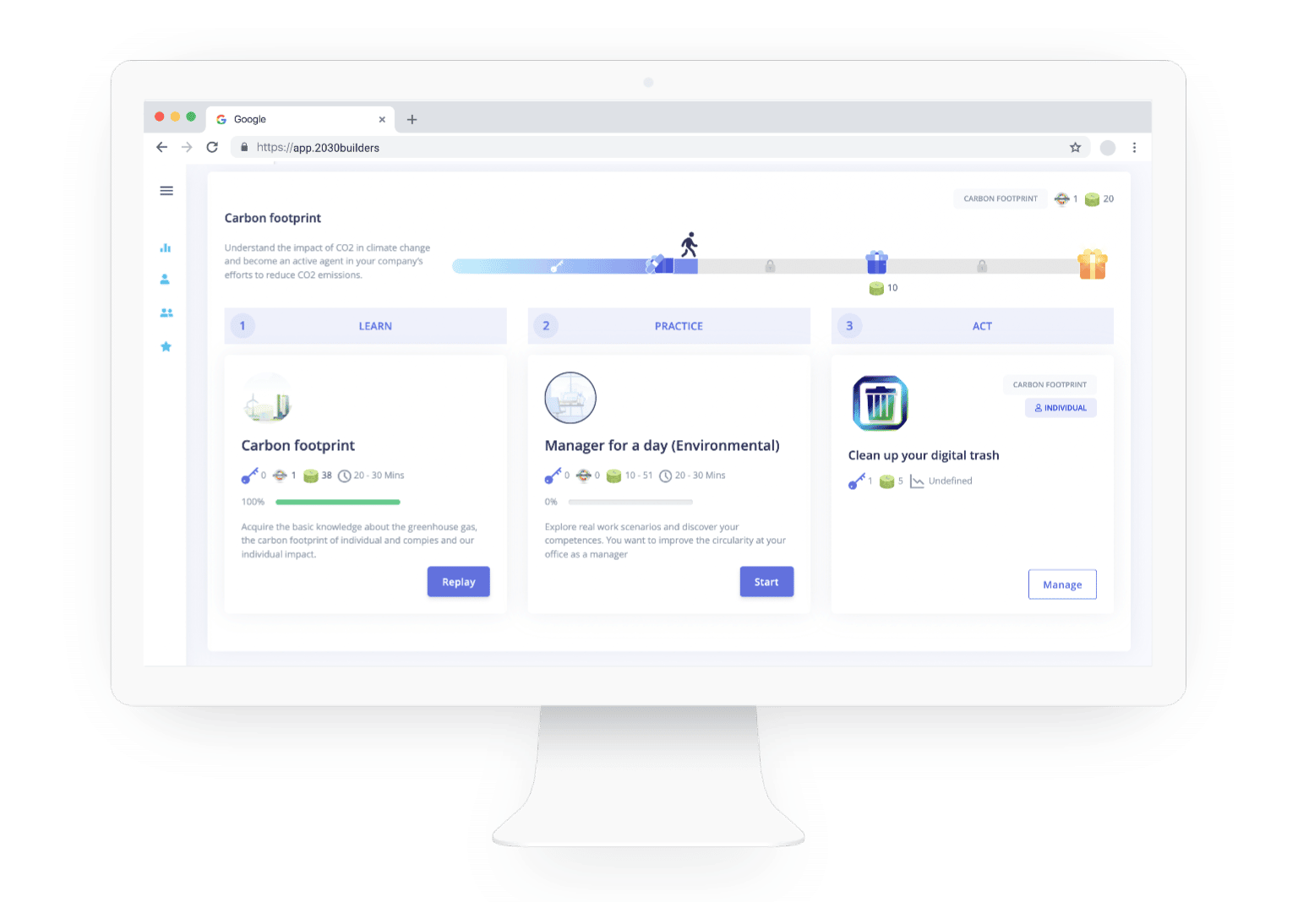 Embed
sustainability

in your organizational

culture
Book an intro and you will:
Discover how the platform supports change processes
Hear more about our methodology
Learn how we helped other organizations implement their sustainability culture
Explore your customization options
Get all your questions answered
Does your company celebrate success? Doing so can increase engagement and retention while helping you move closer to sustainability goals.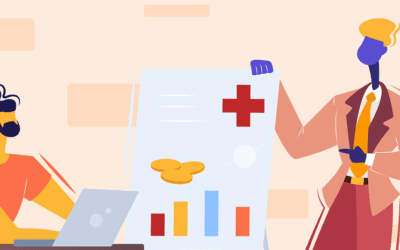 Aligning personal and corporate values is important. We explore the nature of these values, why and how to align, and the connection to sustainability.
Struggling to establish a culture of sustainability? These tips will help your organisation overcome common barriers to implementing sustainable practices.