Sustainability Training
From knowledge to action. Customized digital sustainability training to educate your employees on ways to become more sustainable in their daily lives, both at work and at home.
Apply
the knowledge in a company context and connect sustainability and performance in a fast and easy way.
Increase
the collective knowledge by peer sharing and peer support.
Encourage
dialogue and collaboration through purpose driven initiatives.
Customized Digital Sustainability Education
Designed to develop sustainability competence for all employees, from operational to office workers, from team managers to leaders.
Engaging sessions (30-60 mins) to be facilitated whenever it is needed.
Suitable for team building experiences.
Effective in both physical and remote environments.
+200 sustainability concepts available.
Multiple sustainability course available to meet and cater for different organization's needs.
Data report on team results and recommendations.
It represented a wonderful team exercise, and my favourite part of it was sharing, together with the colleagues, our personal contributions to the respective sustainability topic.
The numbers we proudly present
80% of employees love the experience and want to do more of our sustainability training
90% of managers want to facilitate the training to their teams and cascade the company's goals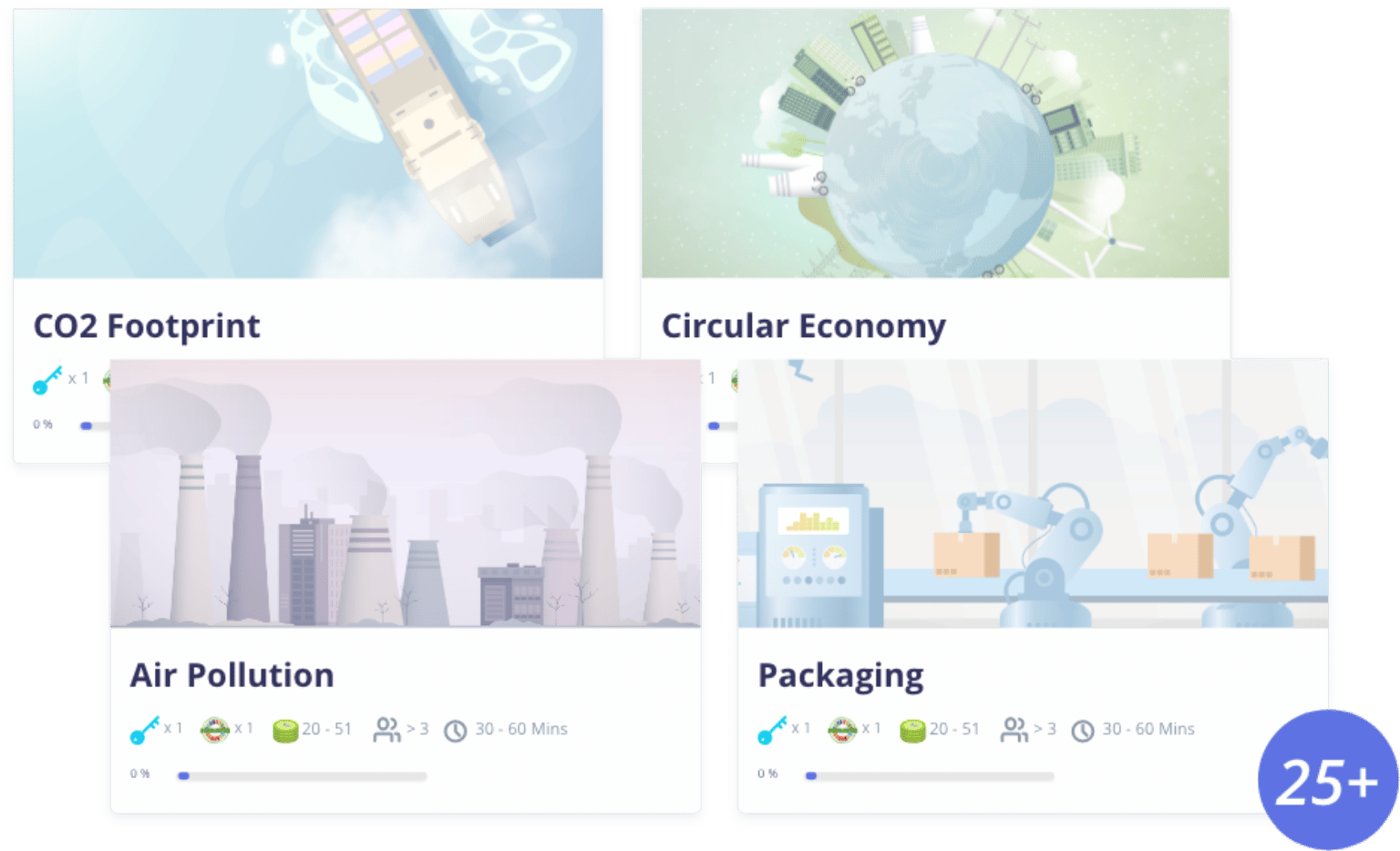 Explore our existing sustainability training topics
Biodiversity
Greenwashing
Sustainable Development
Carbon Footprint
Office Circularity
System Thinking Change
Circular Economy
Packaging
Cannot see a topic that you are interested in?
We love the challenge, write to us
Curious how the training sessions work?
Book a 30 mins guided trial and you will:
Get a feel of the experience
Get all your questions answered
See available sustainability trainings
Understand the benefits of the collaborative session
Find the best duration for your team
See how data helps you for the next steps
With the platform subscription, you get access to multiple customized trainings. Want to explore that option instead? Book a free demo.
How will this advance my sustainability strategy?
The 2030 Builders training is a solution where participants can safely engage with sustainability. By facilitating simulation experiences and providing opportunities for participants to collaborate, ideate, and take ownership of sustainability concepts, we empower employees to act. Our goal is to ensure all members of the organisation are learning, understanding, and practicing behaviours in alignment with the sustainability KPIs of your company.
Is this an e-learning or a training solution?
BOTH! You decide how you want to roll it out! Our training is digitally facilitated and self-paced and intuitive. All you need is one main screen and for every participant to bring their smartphone.
For whom is the platform designed?
Our solution is for organisations dedicated to ensuring their employees have a relatable and meaningful understanding of sustainability and the company's sustainability strategy. We work with organizations that want to avoid greenwashing, take the right steps towards sustainability responsibility, and see how these actions translate into real impact in the world. Our product is designed for employees of these organisations. The 2030 Builders engagement solution makes it easy for all members of an organisation to relate to, understand, and act on sustainability.
Can the training's content be customized to the company's needs?
Absolutely! Nothing is one-size-fits-all when it comes to sustainability. This is why 2030 Builders is dedicated to finding a seamless integration process that works for each of our partner's unique needs.
How many employees can have access to a company account?
All of them! Our mission is to make sustainability accessible, relatable and actionable for all employees.
When can I have access to my customized training?
In 3 weeks from when we have agreed on the sustainability concept.
How much does it cost?
You can access our gamified experience for as low as 35€/ employee.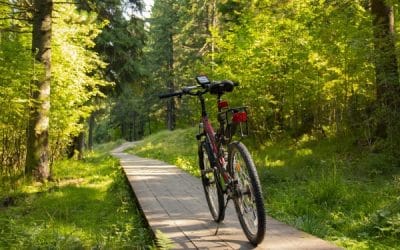 Sustainable behaviour is just like riding a bike, right? Well, think again. In a world where...