Gone are the days when suppliers were merely seen as transactional partners in the business realm. Today they have emerged as pivotal stakeholders in driving sustainability efforts across industries. Often operating at various stages of the supply chain, they have significant influence over resource consumption, waste generation, and social practices.
Recognizing this, large companies are increasingly demanding that their suppliers align with sustainability principles. This entails adhering to environmental regulations, practising ethical labour standards, and embracing a clear commitment to sustainability.
Leveraging supplier engagement for net-zero goals
The urgency to address the climate crisis has never been more apparent, underscored by the Paris Agreement's 1.5°C target. Businesses now face the imperative of slashing GHG emissions by 50% by 2030 and achieving complete carbon neutrality by 2050. The complexity arises from the fact that Scope 3 emissions, originating from indirect activities, outstrip a company's operational emissions by an average factor of 11.4. To fulfil net-zero aspirations and honour the commitments of the Paris Agreement, a comprehensive reconfiguration of the entire value chain is indispensable. In this context, establishing robust collaboration with suppliers becomes crucial to achieve the goal of reaching a net-zero state.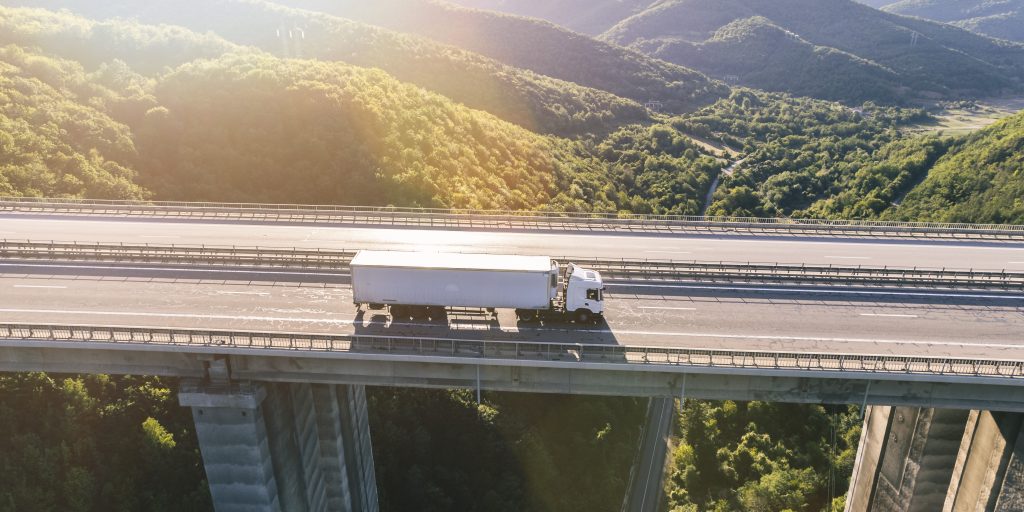 Here are some case studies from the UN Global Compact and BSR, offering inspiration for enhancing your strategy in engaging suppliers. These studies focus on Danish companies collaborating with suppliers to meet climate goals, offering insights, innovative strategies, and valuable lessons for improving supplier engagement, cutting Scope 3 emissions, and achieving climate objectives.
Supplier Engagement
The key-lessons for tackling challenges and embracing opportunities
Climate Data
Climate data underpins informed decision-making in supply chain decarbonization. In the short term, leveraging existing platforms and climate data providers facilitates rapid action. However, for sustained progress, internal capacity to monitor and track climate data over time should be developed. This approach empowers companies to adapt their strategies in response to evolving data insights.
Procurement Transformation
Procurement functions emerge as key players in the decarbonization journey. Offering tools and training to procurement teams equips them with the know-how to evaluate and engage with suppliers based on environmental criteria. Integrating climate metrics into supplier scoring and tendering processes allows for a more holistic evaluation, pushing suppliers to adopt greener practices.
Segmentation
Effective supply chain decarbonization necessitates strategic targeting. Identifying greenhouse gas (GHG) hotspots enables companies to focus their efforts on the most impactful areas. By categorising suppliers based on their carbon footprint and maturity, organisations can prioritise their engagement strategy, focusing resources where they will yield the greatest reductions in both spend and emissions.
Continuous dialogue and transparent communication
Continuous dialogue with suppliers is crucial for sustained progress. Regular communication facilitates the exchange of ideas, challenges, and solutions, fostering ongoing improvement over time. Many suppliers operate within complex networks, and relaying sustainability objectives to each participant can be intricate. Miscommunication or lack of information can lead to misaligned efforts and hinder progress. To counter this, fostering a culture of transparent communication is imperative. Regular dialogues, workshops, and training sessions can facilitate a mutual understanding of sustainability priorities. Embracing technology-driven platforms can streamline information sharing, ensuring that everyone involved remains informed, engaged, and aligned.
Education and training
Recognizing the challenges that small and medium-sized enterprises (SMEs) might face in meeting sustainability regulations, large corporations are taking a proactive role in supporting their suppliers' transition towards a more sustainable path. Many industry leaders are offering SMEs access to valuable resources, including training, workshops, and guidance, aimed at enhancing their understanding of sustainability practices and regulations and facilitating compliance with sustainability standards. These initiatives empower suppliers to make informed decisions.
Partnerships:
Addressing complex sustainability challenges requires collaboration beyond organisational boundaries. Partnerships with stakeholders including suppliers, industry peers, and other entities foster the co-creation of innovative solutions.
CASE STUDY 1
TDC NET: Elevating procurement's role in decarbonization efforts
In the bustling heart of Copenhagen, Denmark, TDC NET A/S stands as a telecommunications provider serving the residential, business, and wholesale sectors. As sustainability becomes an increasingly pivotal concern, TDC NET has taken a pioneering step by placing procurement at the forefront of their decarbonization efforts.
TDC NET collaborates with a diverse array of over 3,500 suppliers. Emissions echo across this sprawling network, where approximately 55% of TDC NET's carbon footprint emanates from the value chain. Remarkably, 85% of these emissions stem from acquired goods, services, and capital expenditures. These staggering figures underscore the critical role suppliers play in the company's journey towards decarbonization.
Decarbonization by criteria: a screening tool
Central to TDC NET's strategy is a comprehensive screening tool designed to assess the climate impact of procurement. This tool comes into play for purchases exceeding €150k. Each bid undergoes a meticulous sustainability screening, yielding a climate program score. This score is strategically weighted according to the nature of the purchase, encapsulating both climate considerations and commercial and technical criteria.
TDC NET's ambition doesn't stop at mere assessment. The company is committed to driving carbon intensity down, with a special focus on high-emitting suppliers. A priority list directs attention towards these high-impact contributors, encouraging them to establish targets in line with the Science Based Targets initiative (SBTi). This proactive approach ensures that the procurement process is intricately linked to TDC NET's sustainability aspirations.
Navigating complexity through segmentation and communication
Distinguishing between high and low emitters, as well as categorising between existing and new suppliers, forms the cornerstone of TDC sustainability strategy's feasibility. Explicit expectations that are easily comprehensible and communicated consistently streamline the engagement process.
Furthermore, the procurement journey can act as a conduit for more ambitious discussions. These include negotiations surrounding the establishment of time-bound Science Based Targets—an endeavour that holds more traction during the sourcing process. This is the moment when leverage is at its peak and bidders are more open to collaboration.
As TDC NET's approach exemplifies, supplier engagement isn't just an action—it's an ecosystem-wide transformation. By harnessing the collective power of their supplier network, TDC NET charts a course towards decarbonization, one procurement decision at a time. In doing so, they set a precedent for businesses to harness the potential of supplier engagement as a catalyst for broader sustainability initiatives.
CASE STUDY 2
Ørsted' case: Pioneering supplier collaboration for climate resilience
Ørsted A/S, a leader in sustainable energy, has embarked on a transformative journey to engage its extensive network of suppliers in the pursuit of climate action. With over 22,000 suppliers, Ørsted recognizes the pivotal role they play in achieving ambitious sustainability goals.
The company has set a proactive goal to engage suppliers accounting for more than 60% of their total procurement expenditure. The aim is twofold: to collaboratively establish Science-Based Targets (SBTs) and facilitate the transition towards sourcing 100% renewable energy by 2025.
Innovative tools for greater accuracy
As part of their drive for precision and accountability, Ørsted implemented an offshore wind farm Life Cycle Assessment (LCA)-based carbon tracking model. This innovative approach enhances accuracy in quantifying environmental impacts originating from the manufacturing, installation, and transportation of renewable energy assets. Such advancements contribute not only to transparency but also to the informed decision-making required for a sustainable future.
Tailored collaboration for impact
Ørsted's approach to supplier engagement is characterised by a collaborative program rooted in quality assurance. While acknowledging the diversity of their supplier base, Ørsted avoids adopting a one-size-fits-all approach. Instead, the company provides guidelines that ensure a cohesive understanding of sustainability goals while allowing flexibility to adapt to local contexts.
Strategic Partnerships
Recognizing the collective strength of partnerships, Ørsted aligns with initiatives like SteelZero and the First Movers Coalition. These collaborations not only support market demand for sustainable practices but also address the challenges posed by hard-to-abate materials. By joining forces, Ørsted amplifies its influence, creating a ripple effect that resonates across industries.
Ørsted's commitment to supplier engagement has recorded impressive results. The company achieved a significant increase in supplier emissions disclosure, soaring from 36% to over 90% among strategic suppliers. Moreover, there was a remarkable increase in supplier commitments to Science-Based Targets (SBTs), rising from 0% to 40% of suppliers.
CASE STUDY 3
Topsoe's case: Forging a data-driven path to climate action
Topsoe is a Danish company specialised in developing solutions for a decarbonized world, supplying technology, catalysts and services for the global energy transition. Its journey toward sustainability is marked by robust collaboration with its supplier network. Within the confines of this concerted effort, the company engages with 216 suppliers, not merely as transactional entities, but as co-creators of a shared vision.
Decarbonizing procurement
Aware of the pivotal role of procurement in their sustainability aspirations, Topsoe takes a proactive stance. Extensive training equips their procurement team with the knowledge and tools to navigate the intricacies of decarbonization. Moreover, the company fuels cross-functional synergy, fostering co-development between various business functions, a strategy that spurs innovative solutions.
Knowledge, Exchange and Responsiveness: the key trio
Topsoe's approach unfolds in three vital phases—knowledge exchange, responsive dialogue, and progressive growth. Surveying supplier climate maturity serves as the bedrock of this journey. Bilateral meetings and workshops, often in partnership with CDP, extend platforms for target setting and disclosure benefits. While the response is predominantly positive, Topsoe acknowledges that some suppliers, particularly those in challenging sectors, may feel unprepared to address decarbonization hurdles.
CDP collaboration: a pillar of practical support
Topsoe's journey is connected with CDP, an indispensable partner providing practical aid in collecting scope 3 emissions data and enhancing the credibility of the process. While CDP is an ideal starting point for companies initiating their supplier engagement journeys, Topsoe emphasises the potential for integrating and enhancing these data within their proprietary systems. The availability of real-time data facilitates nimble interventions and informed decision-making.
Internal cohesion: the secret to success
Topsoe's triumph rests upon a foundation of internal unity, alignment, and coordination. Internal training, aligning employees with climate goals, and fostering a net-zero vision are paramount elements in propelling the supplier engagement program forward.
Conclusion
After delving into these cases, it becomes evident that having a well-defined strategy in place with suppliers is undeniably crucial for nurturing a company's sustainability journey. Treating suppliers as partners, rather than mere entities, can genuinely be a transformative factor. By investing in sustainability training and actively engaging them, companies can empower suppliers to play an instrumental role in driving positive change. The cases showcased herein underscore the significance of these collaborative efforts in achieving not only business objectives but also a collective commitment to a more sustainable future.
2030 Builders
Our dynamic platform presents a unique fusion of education and engagement, empowering companies to adopt environmentally conscious methods. Whether it's ensuring adherence to ESG standards, strengthening connections with stakeholders, or synchronizing employee efforts with corporate objectives, we stand as your ally to catalyze both positive influence and business expansion.
https://2030.builders/
References:
"Case collection: supplier engagement in action" by UN Global Compact and BSR.