Accelerate your business' growth with
Sustainability understanding
Sustainable decision-making
SDG know-how implementation
Innovation and co-creation processes
2030 Builders provide your employees with the right
knowledge and tools to work with sustainability.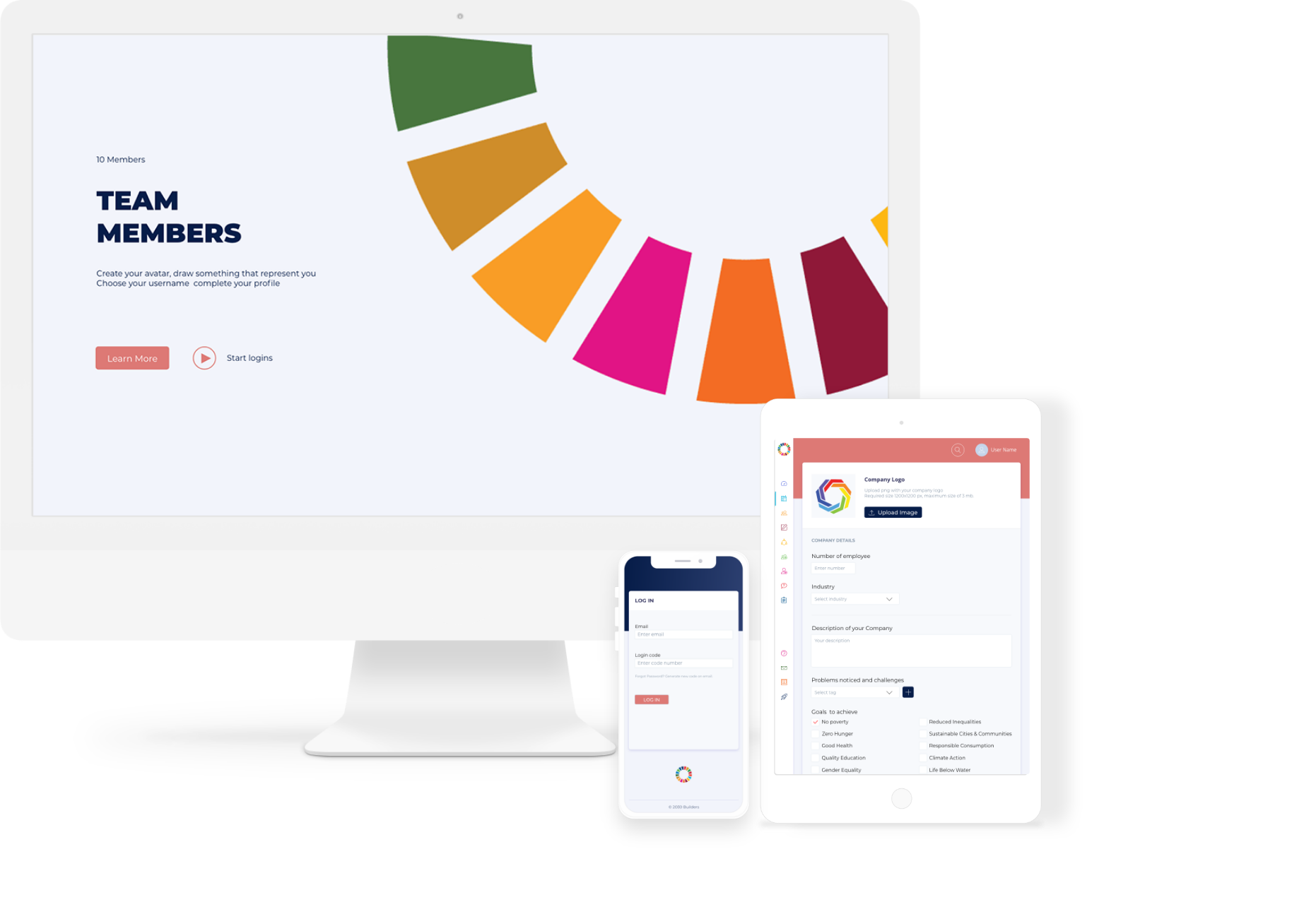 Transform your business challenges
into opportunities!
Learning Experience Platform
2030 Builders guides your employees and empowers them to work with sustainability.
1.

Our digital training familiarises employees with sustainability and the SDGs.
2.

We provide them with valuable tools to identify and confront sustainability issues at the workplace.
3.

Your company is transforming these challenges into business opportunities.
Our Learning Experience Platform delivers on
"
Using this tool will give you one concrete and feasible goal on how to move on with the SDGs in your company. This is the first time I have seen such smooth help for companies to take that first important step and get past the bewilderment and confusion. It is useful in engaging middle management, project teams and specialists in moving forward and can be used under your current strategy with your current team.
"
It was especially nice that we ended up with a few sustainable projects that we can work on in our daily work. It is a really good way to get companies to work and think about the SDG's in a new way and we had a lot of fun playing it as a game. We especially enjoyed the role play part, because the different roles made us validate and think about our chosen project in different ways than we normally would have done.
Andreas Klinke Johannsen,
Velux
"
"
The Impact Plan provides knowledge about the Sustainable Development Goals and I can leave the table with an action plan. The game can help indicate whether there is a large gap between the managements' strategy for implementing the SDGs and the employees view on the issue
Heidi Bøtcher Sørensen,
Copenhagen Zoo
"
Why choose us
Accessible
Easy to access by remote teams
Customizable
Adaptable to each department's needs
Agile
Creates fast results and impl. solutions
Transformative
Turn challenges into opportunities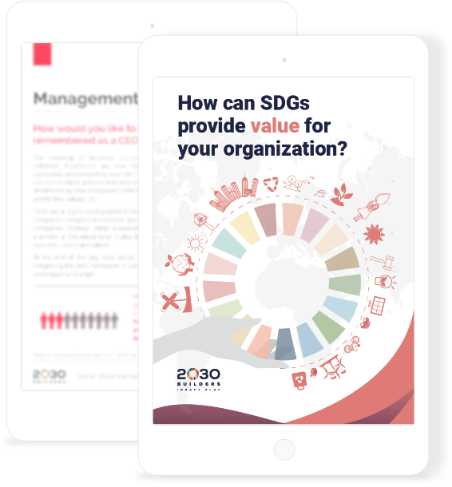 Get more knowledge
Download our free E-book!
Download our eBook and find out how Sustainable Development Goals can help you grow your business! If you want to know more about how to integrate the SDGs in your company's strategy click the button below.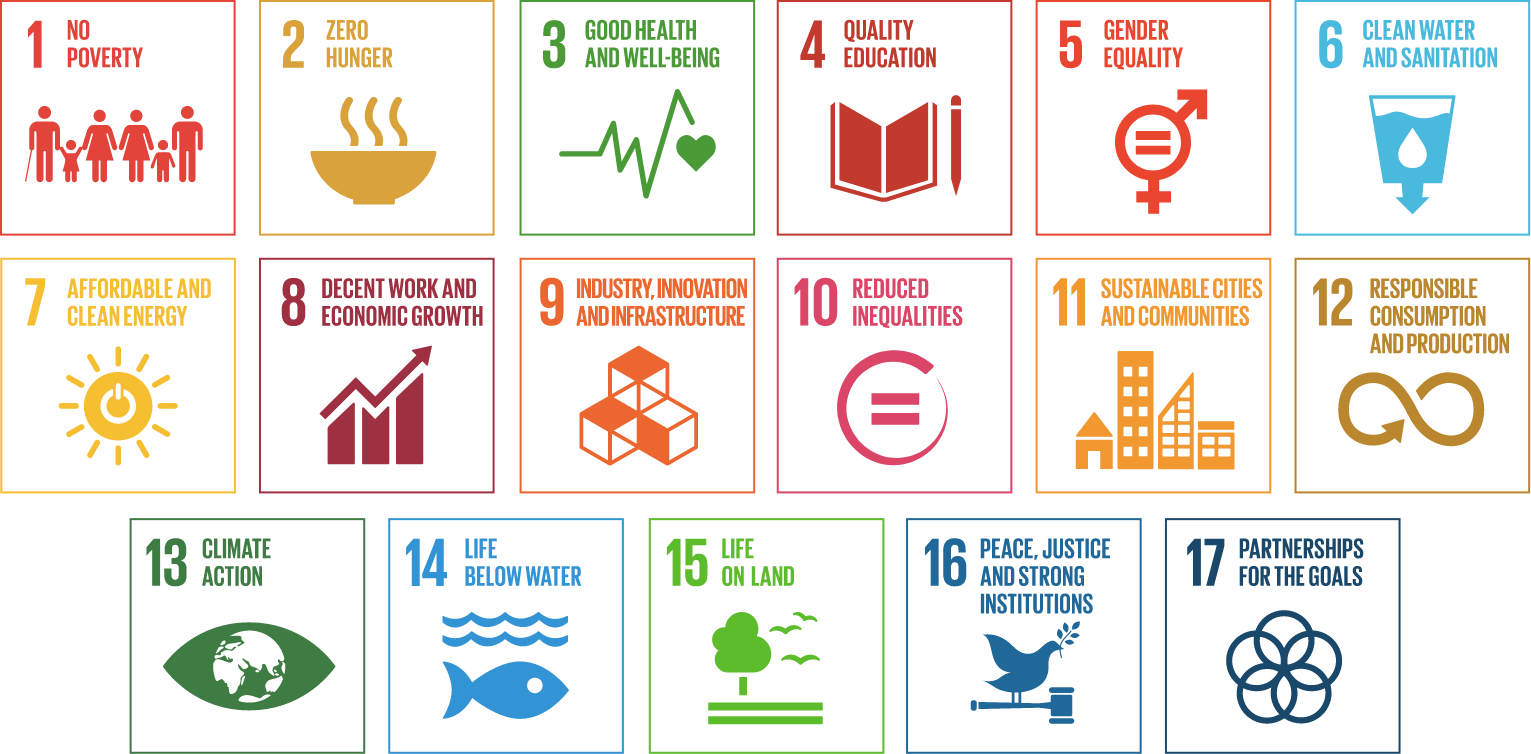 How can your organisation create value through?
How can your organisation create value through?
The 17 Sustainable Development Goals (SDGs) identify the most urgent social and environmental challenges and outline a list of targets to be accomplished in the near future to achieve sustainable development by 2030 worldwide. Companies often lack the information and clear direction for contributing to the achievement of Agenda 2030. Failing to take action today will increase the pressure on your business from the authorities, customers, and employees in the future.