Our Mission
To successfully implement organisations' sustainability strategy  & enable workforce transformation
Our Vision
Be the preferred global partner for sustainability workforce transformation by 2030
Our Promise
Our platform speeds up the sustainability implementation by empowering employees to collaboratively adopt new behaviours and effectively contribute to the culture transformation
Who
2030 Builders – an EU-based team was founded by Mia and Gabriela in 2018 and soon it became leader in green workforce transformation.
What
The fastest solution for sustainability strategy implementation and cultural change.
How
Knowledge, engage, practice. Combining behaviourial change elements and gamification. We make sustainability relatable and actionable.
Why
We aim to empower every individual to actively participate in the transformation process of sustainability and co-create the solution for a sustainable future.
The Platform starts to integrate crucial segementation for large companies, that need to engage employees at different levels: brands, facilities, locations, departments. Data becomes a crucial driver of sustainability decision and action and employees get more freedom to come back and engage outside specific events.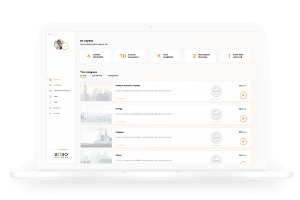 Digital Training Platform
After more valuable input from the market, we realised that a facilitation experience was not enough.
Organisations need a platform to create a supportive environment based on collaboration in order to foster a true sustainability culture.
2030 Builders aims to be a safe space to practice sustainability and develop decision-making skills by being expsed to questions, dilemmas and personal biases while aiming to change the world for the better.
After talking to over 150 companies, we understood that the insufficient level of initiative in organisations was linked with a lack of common understanding of sustainability.
Since then, 2030 Builders has focused on developing an innovative experience that helps align and explain sustainability in a corporate setting.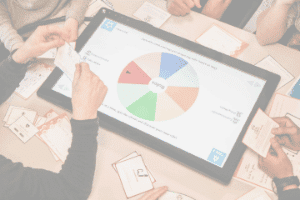 2030 Builders developed an SDG Design Sprint with the purpose of helping organisation address the 2030 Agenda.
Back then, our target audience was comprised of decision-makers – mainly steering committees, boards, and senior managers.
We aimed to help them understand how SDGs can involve risks and opportunities for their organisations.
2030 Builders, founded by two passionate women Mia and Gabriela in Copenhagen, Denmark in 2018
Sustainable development goals & our target
SDG 13.3
Improve education, awareness-raising and human and institutional capacity on climate change mitigation, adaptation, impact reduction and early warning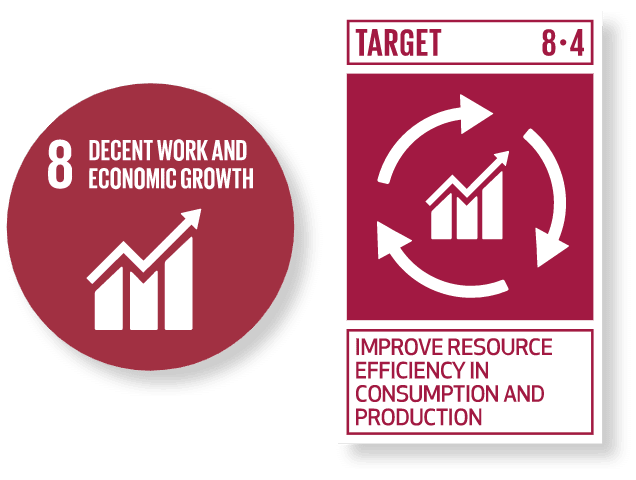 SDG 8.4
Improve progressively, through 2030, global resource efficiency in consumption and production and endeavour to decouple economic growth from environmental degradation