Build a sustainability culture in your organisation
2030 Builders' sustainability engagement platform helps companies implement sustainability in organisational culture through employee engagement.
Can your sustainability strategy succeed without an integrated culture?
Culture eats strategy for breakfast. No matter how ambitious your sustainability strategy is, a strong sustainability culture is crucial for its realisation. Put the strategy in practice by engaging your employees in sustainability. Build the sustainability culture to reach your sustainability KPIs and leave a resonating impact – just like the water ripples.
87%
of employees are not engaged
83%
of employees would like to act more on sustainability but they don't know what to do
75%
of the branding value of sustainability is lost without employee engagement
A platform for developing a sustainability culture
"2030 Builders is the right partner to work with for accelerating our sustainability mission. They were flexible to customize the solution to our needs and very fast in execution, in 3 weeks from contact we were ready to train our teams."
Inger Bygum
Global Sourcing & Sustainability Manager, Alfa Laval
"2030 Builders supported us in creating a bespoke game that spoke to our sustainability strategy. Participants really enjoyed sharing ideas and an opportunity to come together and discuss. The report has been very useful and will play a key role in shaping our sustainability education approach."
Tovah Basierak
Seasalt
"It was especially nice that we ended up with a few sustainable projects that we can work on in our daily work. We had a lot of fun playing it as a game."
Andreas Klinke Johannsen
Velux
"Our employees enjoyed the experience and we were happy to have used a different and more engaging way to convey our message while educating them"
Laura Colantuono
KraftHeinz
"Using this platform will give you one concrete and feasible goal on how to move on with a sustainability culture in your company. This is the first time I have seen such smooth help for companies."
Jesper Toft
CfL
"Platform provides knowledge about the Sustainable Development Goals and I can leave the table with an action plan."
Heidi Bøtcher Sørensen
Copenhagen Zoo
"It represented a wonderful team exercise, and my favourite part of it was sharing, together with the colleagues, our personal contributions to the respective sustainability topic."
Ana Gheorghiu
Bayer
Embed sustainability thinking in your employees' minds
The transition towards corporate sustainability requires behavioural change. Raise your employees' awareness of sustainability and engage them to put sustainability into practice through decisions made every day.
Support the sustainability initiatives that resonate
Replace impulsive and sporadic ideas with data-driven decisions. The 2030 Builders report will give you the necessary insights on what matters to your employees and the next steps your company needs to take to meet the sustainability goals.
Let your employees become your brand ambassadors
Your workforce would like to be a part of a broader picture with a clear purpose. Turn your staff into brand advocates by giving them the opportunity to practice and build a more sustainable future. Your team members are the ones who will drive your brand visibility and trust.
There has never been such a holistic approach to a sustainability culture in companies.
We support all companies on their sustainability journeys, regardless of the stage they're in.
Assess where you are in your journey, and let us maximise your sustainability impact. With our customisable, convenient and competitive solution, your organisation can start the sustainability transformation today.
Awareness
Align your organisation with a clear, common understanding of sustainability. Connect with your company's values and strategy while exploring employee motivations.
Engagement
Use engagement campaigns to increase motivation and purpose within your organisation. Support employees in their ideation of sustainability initiatives with clear know-how and mandate.
Action
Provide opportunities for employees to get hands-on experiences and safely practice decision-making. Enable them to explore sustainability trade-offs and map potential dilemmas, equipping your organisation with the toolkit needed to deliver sustainable action.
Advocacy
Capitalise on the value created by a trusted brand and transparent communication. Make your employees ambassadors of sustainability both within and outside of the organisation.
Sustainability culture
Embed sustainability in your company culture to deliver on organisational resilience and become an industry frontrunner within sustainability.
Book a free demo!
In a demo, you will:
Discover the platform
Find the best fit for your organisation
Learn how others implemented sustainability culture

Explore your customisation options

Get answers to all of your questions with a Q&A
We are proud partners with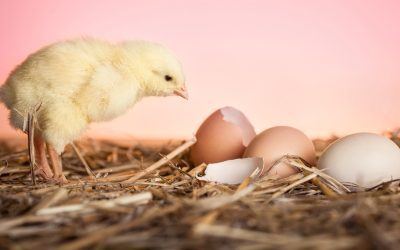 The Current Situation The Environmental, Social, and Governance (ESG) factors have gained...