The fashion industry is one of the biggest polluters in the world. Therefore, we wanted to see what companies can do in order to change this trend. So, our next participant in the blog campaign 'Doing business with an impact' is Laura Petersen, the founder of Copenhagen Charity Week (CCW). They create a bridge between fashion companies and sustainability through a digital platform for NPOs. Their activity is strongly based on SDG 12: Responsible consumption and production while bringing a whole new vision to the industry.
Tell me about your business. What do you do?
Laura: The company is called Copenhagen Charity Week, and it provides a digital platform for non-profit organizations to participate in biannual charity weeks. We now collaborate with twelve different non-profit organizations, and we organize different activities for them, such as charity dinners, reception, product development etc. So, we provide new ideas for non-profit organizations and then we help them develop new campaigns and ensure customer retention.
The fashion industry is one of the fastest-changing, growing and most profitable industries, but also one of the biggest polluters. In fact, the whole supply chain of this industry affects sustainability, indirectly influencing climate change. Therefore supply chain management is crucial in this matter, starting from taking care of the farmers which are the very basis of the whole production.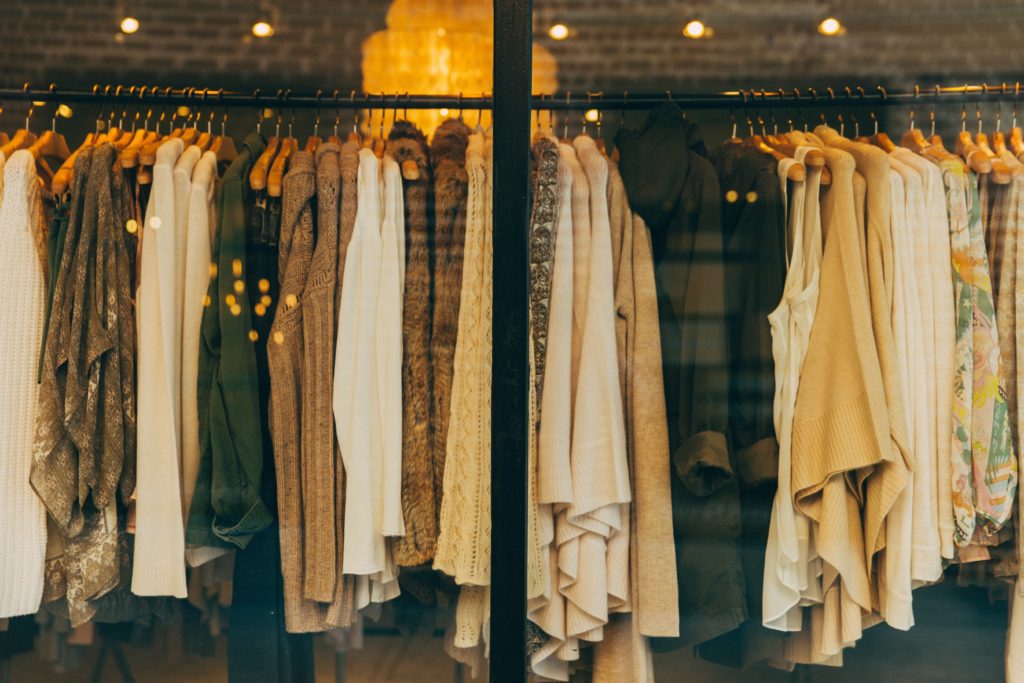 How important do you think sustainability is?
Laura: It is very important. People continuously put the pressure of climate change on politicians' shoulders. But politicians are the mirror of us – the population. How can we demand immediate action from them when we are not prepared to follow it? How can industries implement sustainable policies if people do not respect or understand them?
Everything comes down to each human being, as we are the children of this planet. We were born with a single responsibility to preserve this planet and protect it as if it was a part of us. However, money has pushed businesses and communities to neglect it. Everything is done because of money: we are facing major deforestation, extinction of species, extreme poverty levels, expensive education, oceans full of the trash while conducting poor and busy lifestyles. This has caused the current crisis that we are in right now.
These consequences are the reason why sustainability is important. Overcoming this crisis and ensuring a brighter future for the next generations must be a priority, and people should act for that. But first, they need to acknowledge that we are in a crisis and understand that they should act together. It is all about teamwork. Of course, after achieving sustainability comes the responsibility of maintaining it, which could be a challenge due to the extreme population growth, combined with limited space and resources.
Let's take for example the fashion industry. Massive amounts of clothes are produced out of cotton and polyester. The farming of cotton has led the fourth largest lake in the world to drastically shrink, and now it is barely 1/10 of its previous size. This a clear and visible example of what the fashion industry has led to. Unfortunately, this is just a single example out of many.
How is your service connected to the SDGs and which one?
Laura: Our business is primarily connected to SDG 12 Responsible consumption and production and SDG 9 Industries, Innovation and Infrastructure. We are primarily working with businesses which are in the sustainable fashion industry, which is where we can have the biggest impact. We also aim to raise awareness of sustainable product development by fundraising in order to raise awareness.
What are the next steps for making your company greener?
Laura: What we are focusing on right now is geographical expansion. The further, the better. Working on an international level would mean that we could reach more people, and the positive impact on the environment will be considerably larger. We would also like to be involved in more projects, and ultimately create bigger campaigns all over the world.
Do you have any tips for other companies that want to work with sustainability?
Laura: Firstly, I would strongly recommend companies to implement green procurement. Set strict regulations with suppliers, and make sure that they work with sustainably made resources and products. It is also essential that the products can be recycled or reused. Zero waste is key for a sustainable business.
Secondly, I would recommend them to reduce paper usage. System and cloud technology are easier to store on electronic document formats, and documents can simply be shared and edited. I think it is also important to have a plan for how to run your business and how you want to develop your product. Also, reuse whatever you can: make sure that you eliminate plastic cutlery, plates and cups.