Sustainable Development Goals in a nutshell
SDGs are a powerful tool for creating meaningful changes in companies. The idea of clearly-formulated SDGs that every country can work towards was first proposed during the 2012 United Nations Conference on Sustainable Development, also known as Rio+20. During the following years, specialists from the newly established Open Working Group brainstormed the most efficient goals. Their main purpose is helping to achieve the well-being of people, the environment, and the economy.
As a result, in 2015 the United Nations General Assembly introduced 'Transforming our world: the 2030 Agenda for Sustainable Development'. This is when the 17 SDGs were officially born. Their main purpose is to bring all countries on the same page in regards to their efforts towards what is now known as "the five P's": people, planet, prosperity, peace, and partnership.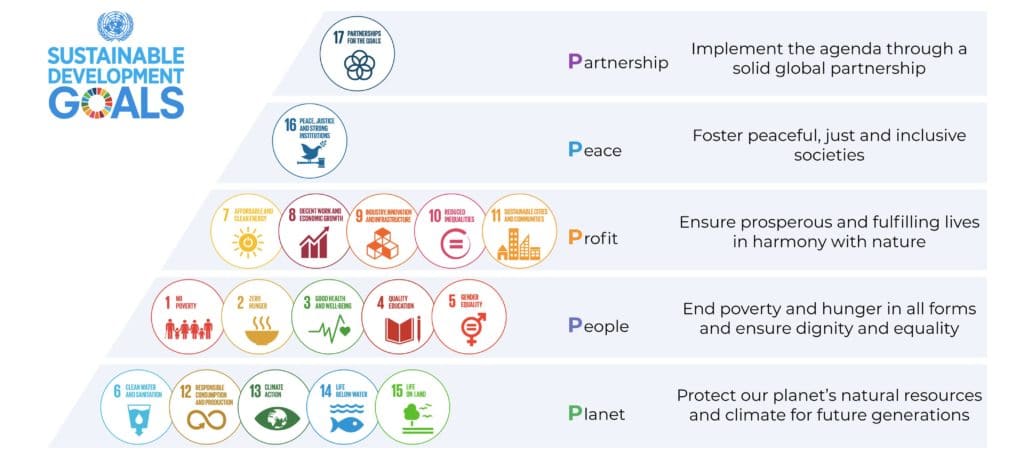 Why SDGs can make a difference
These ambitious goals create a framework for governments, businesses, and civil society to work together towards sustainable development. They translate into words the most urgent issues the world needs to address in the following years.
One of the main advantages of the SDGs is their universal nature. The goals are applicable in any country, regardless of its level of development. Moreover, every government can formulate its own targets and agenda on how to tackle these issues.
Secondly, the SDGs connect the three sustainability pillars – social, environmental, and economic. The possible solutions in regards to the 17 SDGs must ensure the balance between these three aforementioned aspects.
Lastly, it is important to mention that SDGs inspire innovation. In order to advance on these issues, governments, companies, and civil society need to come up with novel solutions and think outside the box.
"The Sustainable Development Goals provide a powerful aspiration for improving our world – laying out where we collectively need to go and how to get there. Responsible business and investment will be essential to achieving this transformational change. All companies can play a role in meeting the ambitious targets of the SDGs." – Heidi Huusko, 'Align your business with the SDGs in five steps', United Nations Global Compact
SDGs are not bulletproof
Some have criticized the framework because of various aspects that the 2030 Agenda does not manage to cover. Even though they are a strong advancement tool, one should take into account the shortcomings of SDGs in order to surpass them.
First of all, some have described the SDGs as vague and difficult to quantify. On top of this, data about the fulfillment degree of the goals is missing in many countries, especially developing ones. Moreover, the scarce pre-SDGs data can make it impossible sometimes to have a reliable overview of their achievement level.
Furthermore, SDGs are voluntary. Even though they can be of substantial value to governments and businesses, their lack of accountability can prove problematic. Employees and decision-makers may feel obliged to include SDGs in their strategy only when an official reporting scheme exists.
Lastly, the SDGs have been said to overlook inequalities between rich and poor. Also, the goals seem to ignore the various challenges brought by local contexts. In this sense, in a global environment where the richest 1% own 44% of the world's wealth while 689 million people were living on less than $1.90 a day in 2017, it is nearly impossible not to feel powerless.
Every person, government, company, and organization that strives to work towards sustainable development should be aware of the weak points SDGs bear. However, they do not disqualify SDGs from being a strong and progress-inducing framework. Knowing how to improve and take advantage of an imperfect, but powerful tool can bring one closer to achieving remarkable results.
SDGs in companies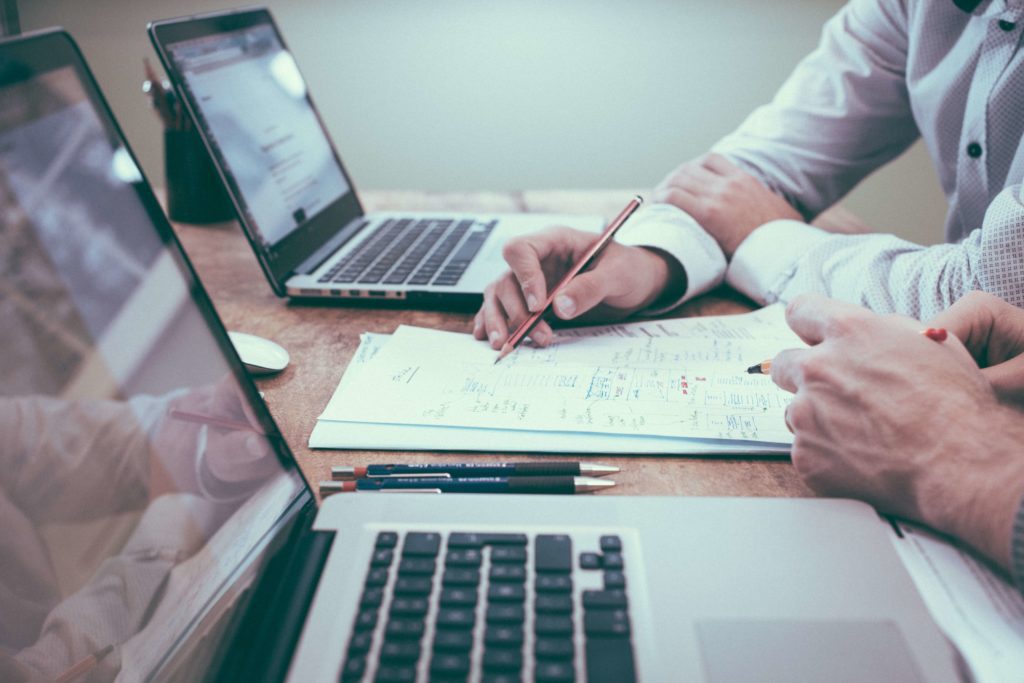 A crucial contribution of SDGs to the way companies approach their business model and strategy is that they inspire meaningful change. By building on the SDGs, companies can identify new business opportunities and tap into new markets. Moreover, by aligning with the local and international sustainability goals, companies have better chances of being one step ahead of changes in government regulations and have better corporate security.
Secondly, businesses can differentiate themselves from others through the use of SDGs. Therefore, alongside innovative solutions that can make a difference for sustainability, companies can reach better stakeholder and customer trust. Estimations suggest that businesses that focus on the untapped markets supported by the SDGs can reach $30 trillion in profits by 2025.
Where do I sign up?
However grand this may sound, starting to involve SDGs in sustainable decision-making can feel overwhelming, for understandable reasons. Programs like the SDG Accelerator and Fra Filantropi til Forretning in Denmark, and the international UN Global Compact support businesses in learning about the SDGs and how to implement them in their strategy.
To get started on this challenging and rewarding journey, 2030 Builders has created an SDGs Know-How module that will lift the fog from these 17 ambitious goals. The advantage of our module over the aforementioned programs is that the company can do it internally, at your own pace. Our modules are self-standing, using gamification and teamwork, so there is no need to wait for a facilitator's availability. This makes engaging the SDGs a more flexible and enjoyable experience.
Moreover, our SDG Know-How module is not directed solely to top decision-makers. All the various teams in your company can gain significantly from taking the module, which we adapt to their needs. This experience will help them focus on the SDGs that are both relevant to the company to the team's activity. Employees have the freedom to concentrate on certain SDGs of their choice and learn more about how to involve them in their work.
Our module's aim is to guide companies and employees on their journey to unleashing the SDGs' potential. Through it, employees learn how to engage and work with the SDGs in an interactive way. Moreover, we hold our modules in English, making them global and adaptable to your company's needs.
We will let our achievements speak for themselves
As a result, companies identify the proper SDGs they should focus on and the business opportunities these can inspirit. Moreover, employees get to understand the SDGs and brainstorm key actions that their company can adopt. All with the core purpose of advancing sustainable development together.
Sounds too good to be true? Book a free demo with us and we will help your company reach its game-changing potential.
"Using this tool will give you one concrete and feasible goal on how to move on with the SDGs in your company. This is the first time I have seen such smooth help for companies to take that first important step and get past the bewilderment and confusion. It is useful in engaging middle management, project teams and specialists in moving forward and can be used under your current strategy with your current team." – Jesper Toft (CfL) on our SDGs Know-How module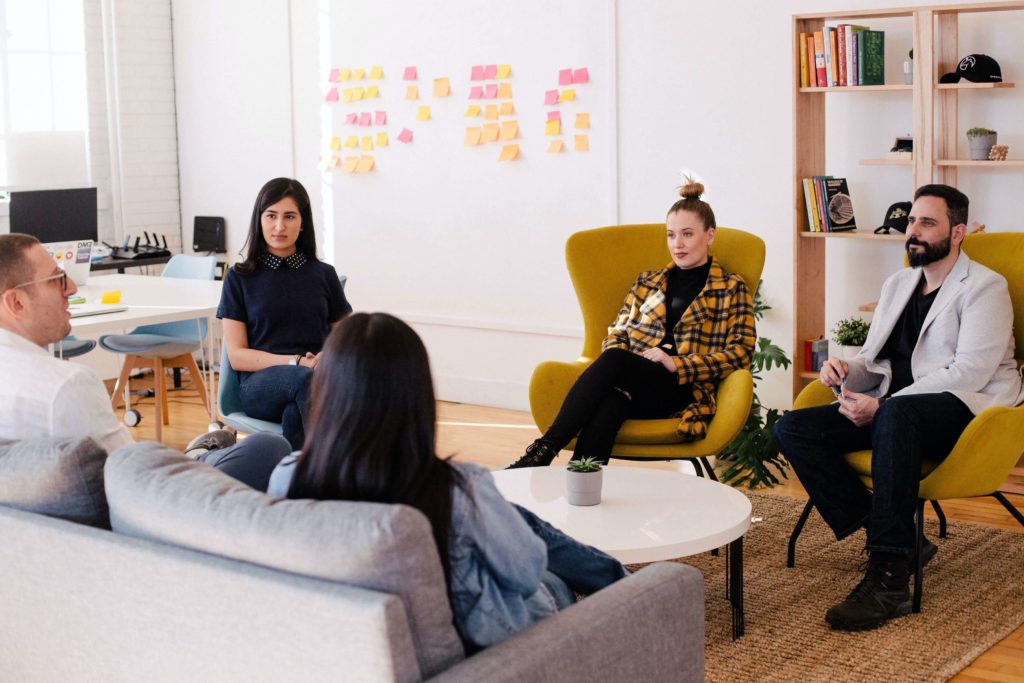 References
https://sustainabledevelopment.un.org/post2015/transformingourworld
https://www.un.org/sustainabledevelopment/blog/2015/08/transforming-our-world-document-adoption/
https://www.unenvironment.org/explore-topics/sustainable-development-goals/why-do-sustainable-development-goals-matter
https://www.unglobalcompact.org/take-action/action/sdg-advocates-letter
https://medium.com/nonviolenceny/the-shortcomings-of-sdgs-and-possible-solutions-a8563a7b16e0#:~:text=Another%20issue%20that%20is%20weakening,achieve%20SDGs%20are%20being%20mismanaged.
https://www.futurelearn.com/courses/achieving-sustainable-development/0/steps/35496
https://inequality.org/facts/global-inequality/
https://www.worldbank.org/en/topic/poverty/overview#:~:text=The%20global%20extreme%20poverty%20rate,%245.50%20a%20day%20in%202017.
https://www.sdg-accelerator.org/content/sdg-accelerator/en/home/about/participating-companies/rgs-nordic.html
https://www.danskindustri.dk/SDG-verdensmal/